If you want to improve your handwriting, you're going to have to practice writing – there's no getting around that fact. So … What do you write when you're practicing? Well, why not write about the journey and your struggles to improve your handwriting? I'm going all out – and striving towards a nice Spencerian look; to that end, a number of my letters needed to be modified from the way I originally learned them. In this article I demonstrate and discuss this journey in detail. Take a look.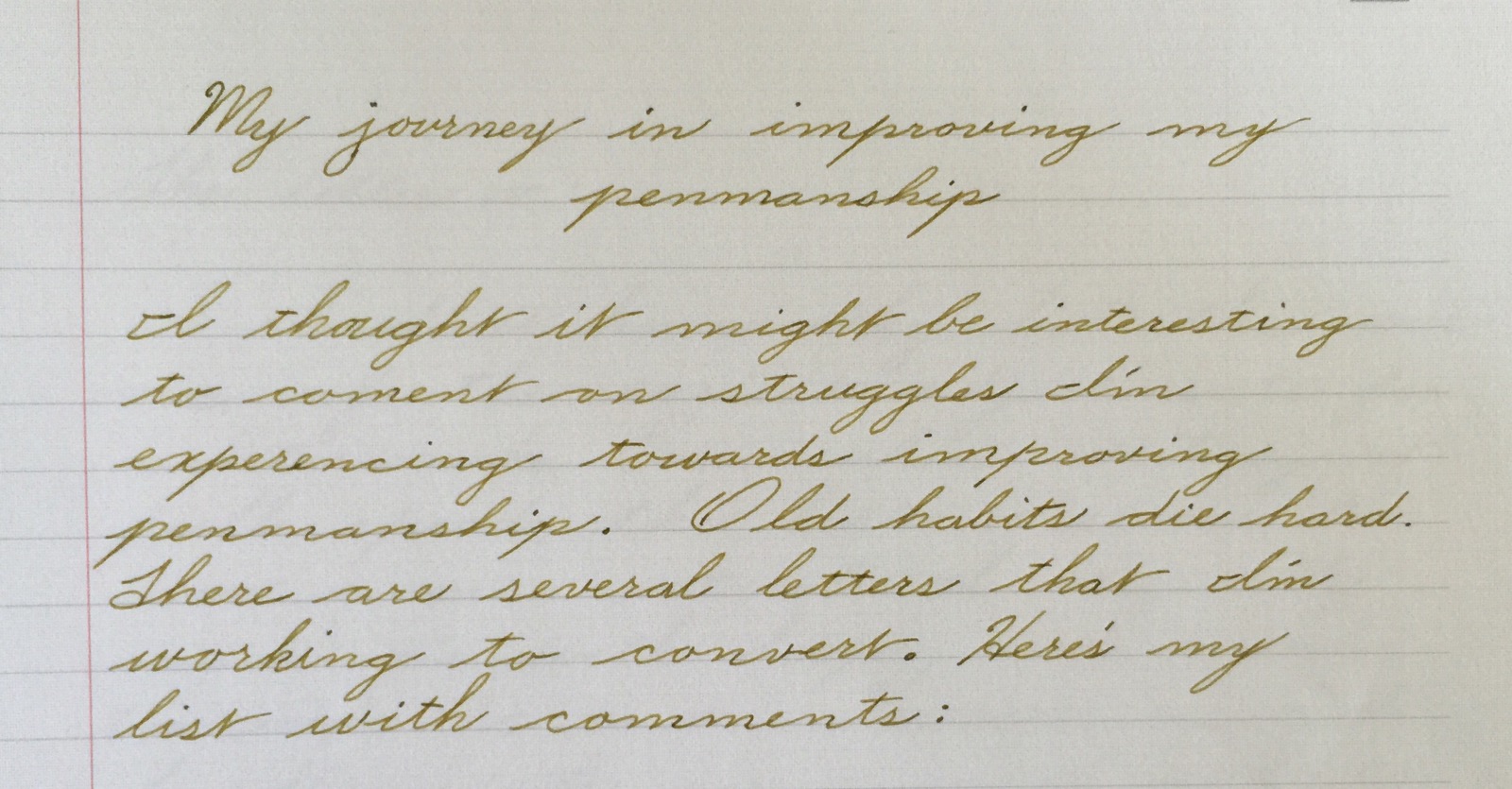 The lowercase letter t: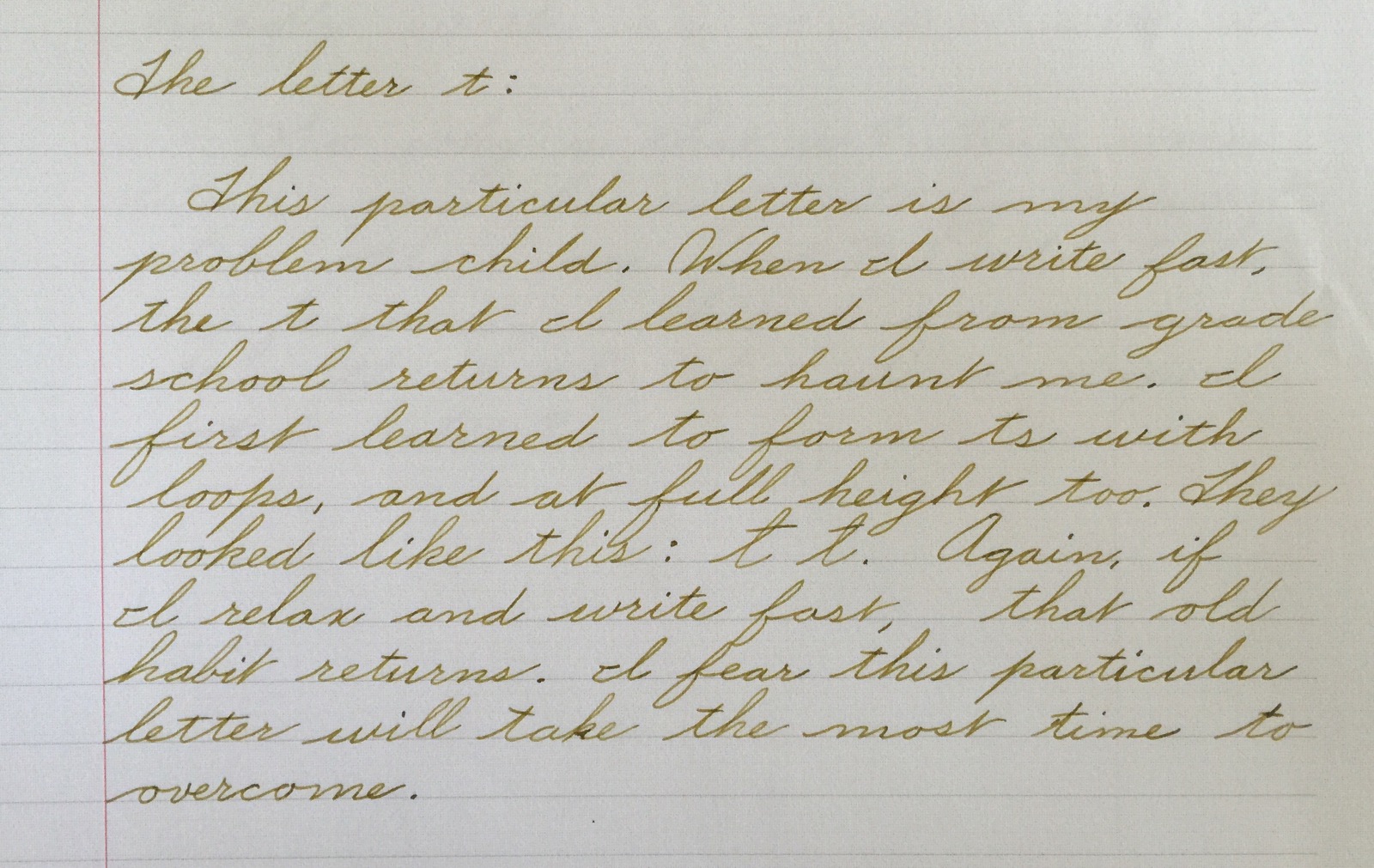 The lowercase letter o: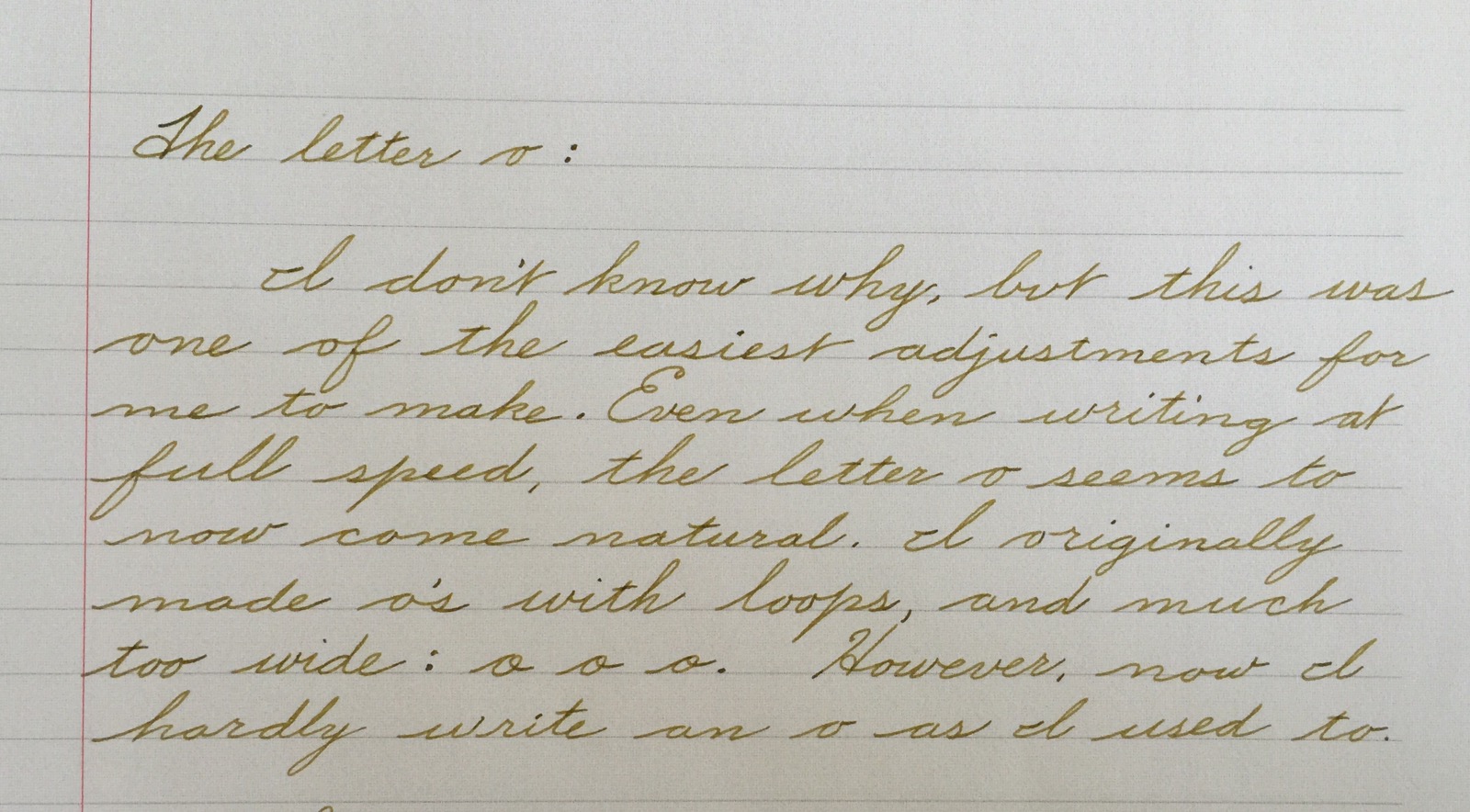 So why is it that some letters can be difficuly to convert, while others are not? Might it be that the letter "t" occurs more frequently than the letter "o"? Or, is there some other reason? At any rate, it seems that the t issue is more deeply rooted and converting from the way I used to make o's.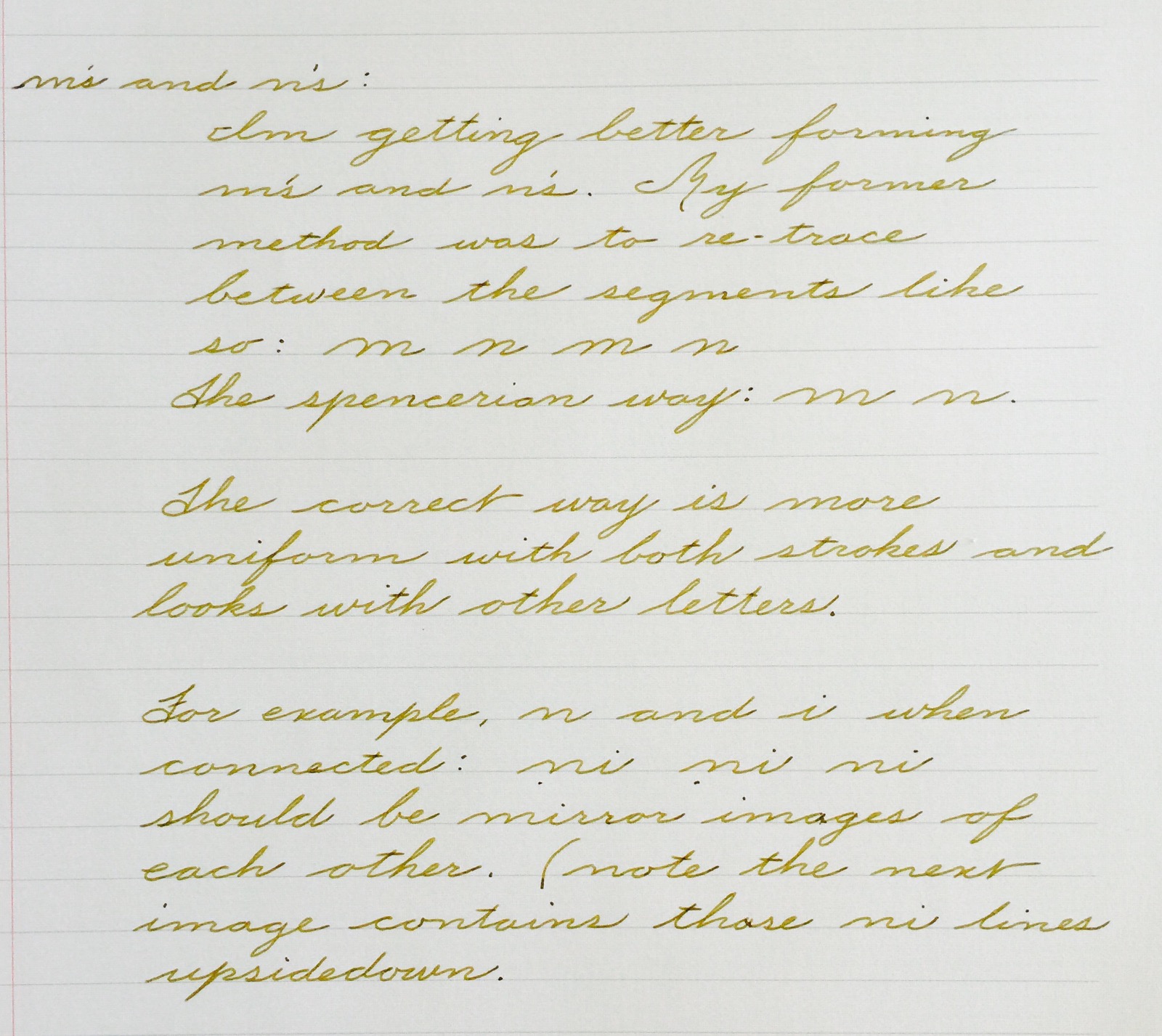 Write "ni" in lowercase, and then turn your paper upside down. You should still see an "ni". Proper curves for these letters should be reflective inverses of each other. Spencerian, because letters are based on only 8 strokes, is a very uniform style.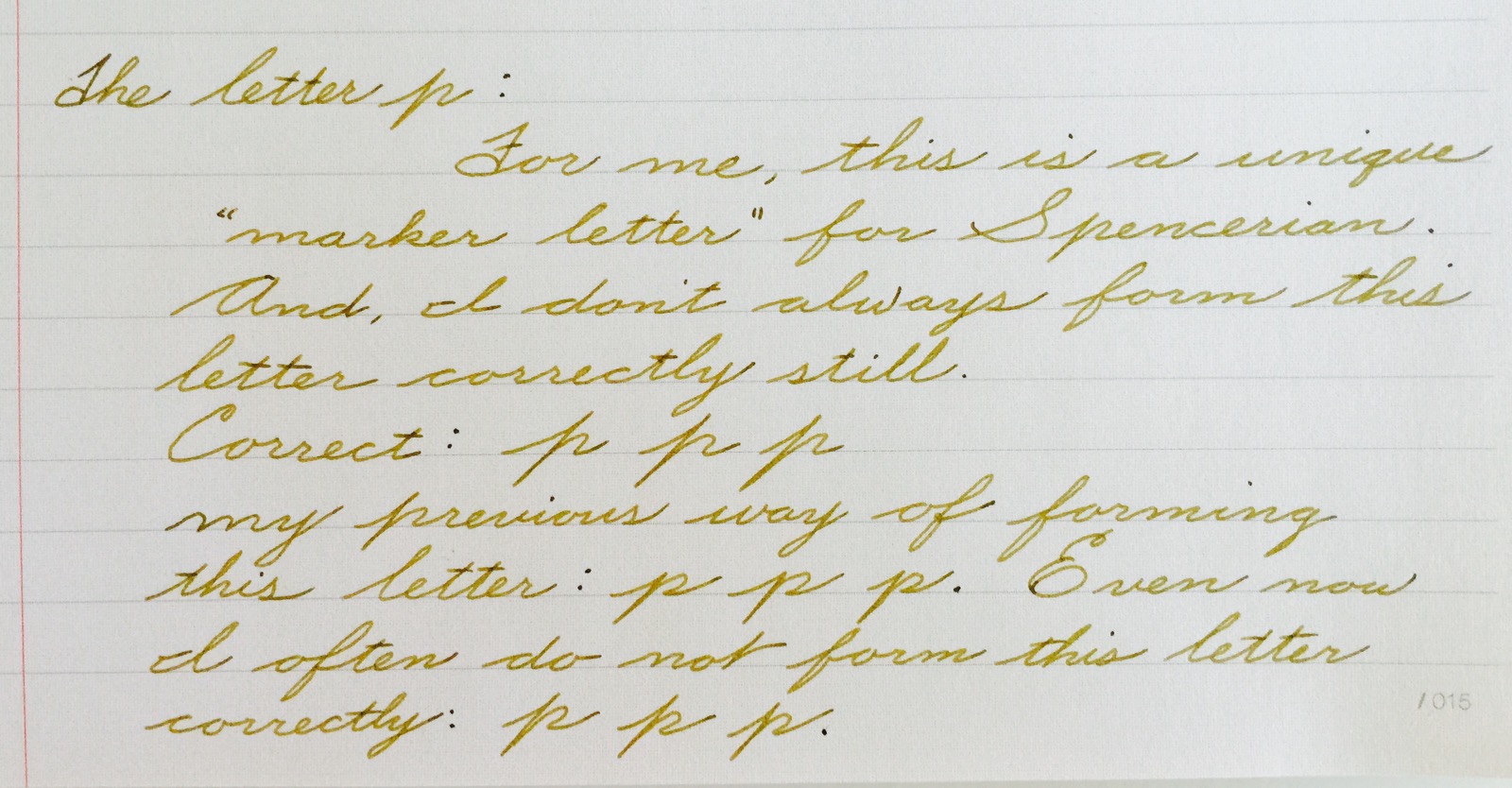 I will add more to this article as I get time.
Stay tuned …